Monday, August 26th is Women's Equality Day, the day that commemorates the adoption of the 19th Amendment in 1920 when women were granted the right to vote. The 19th Amendment to the Constitution of the United States reads: "The right of citizens of the United States to vote shall not be denied or abridged by the United States or by any State on account of sex."
99 years later, women are still fighting for equality. Women will not be truly equal until we have equal seats at the table. In a city with a population that is 53% female, we deserve an elected council that is more than 20% women. 
Help Paris bring representation to City Hall by supporting her campaign for Baltimore City Council.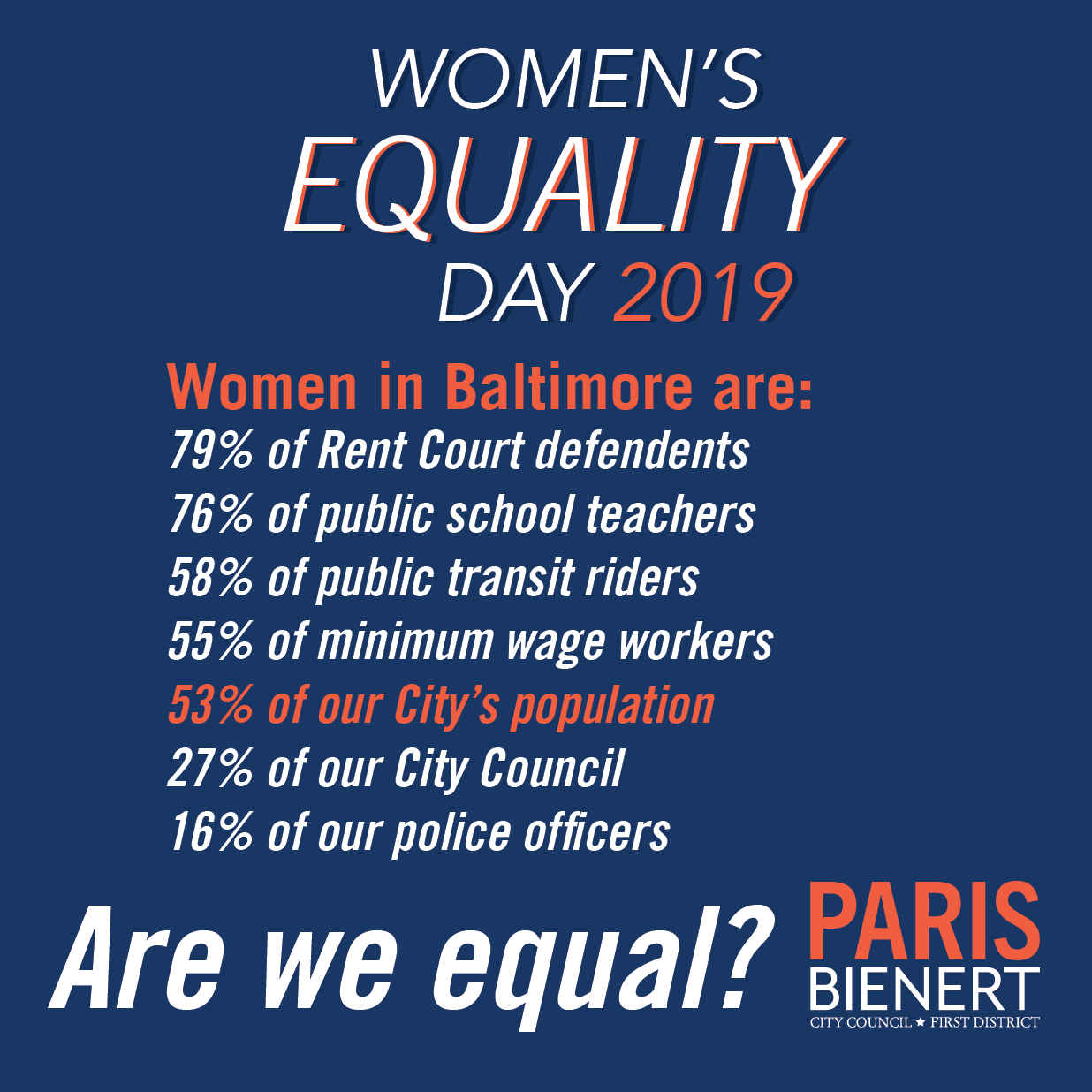 Checks can be mailed to:
Friends of Paris Bienert
P.O. Box 763
Baltimore, MD 21203
By Authority: Friends of Paris Bienert; Eugenia Farley, Treasurer