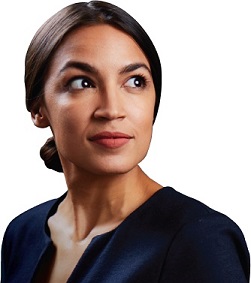 We Need AOC in the House
Progressive Democrats of America (PDA) was founded on specific progressive principles. Our endorsement standards are exacting. Alexandria Ocasio-Cortez (AOC) stands out in terms of commitment to our progressive priorities. 
AOC is fighting for progressive policies that can help create social, racial, and economic justice for all. That's why she's taking $0 from corporations and lobbyists and is relying on the grassroots to power her campaign.
AOC shook up American politics by defeating an entrenched incumbent who was heir apparent for Speaker of the House. We need committed progressive leaders like AOC in the People's House, and we need your generous support now! 
Mail Checks To:
Kimberly Buchan, Operations Coordinator
P.O. Box 150064
Grand Rapids, MI 49515-0064
Include your phone number, employer and occupation. Questions, email mikefox@pdamerica.org