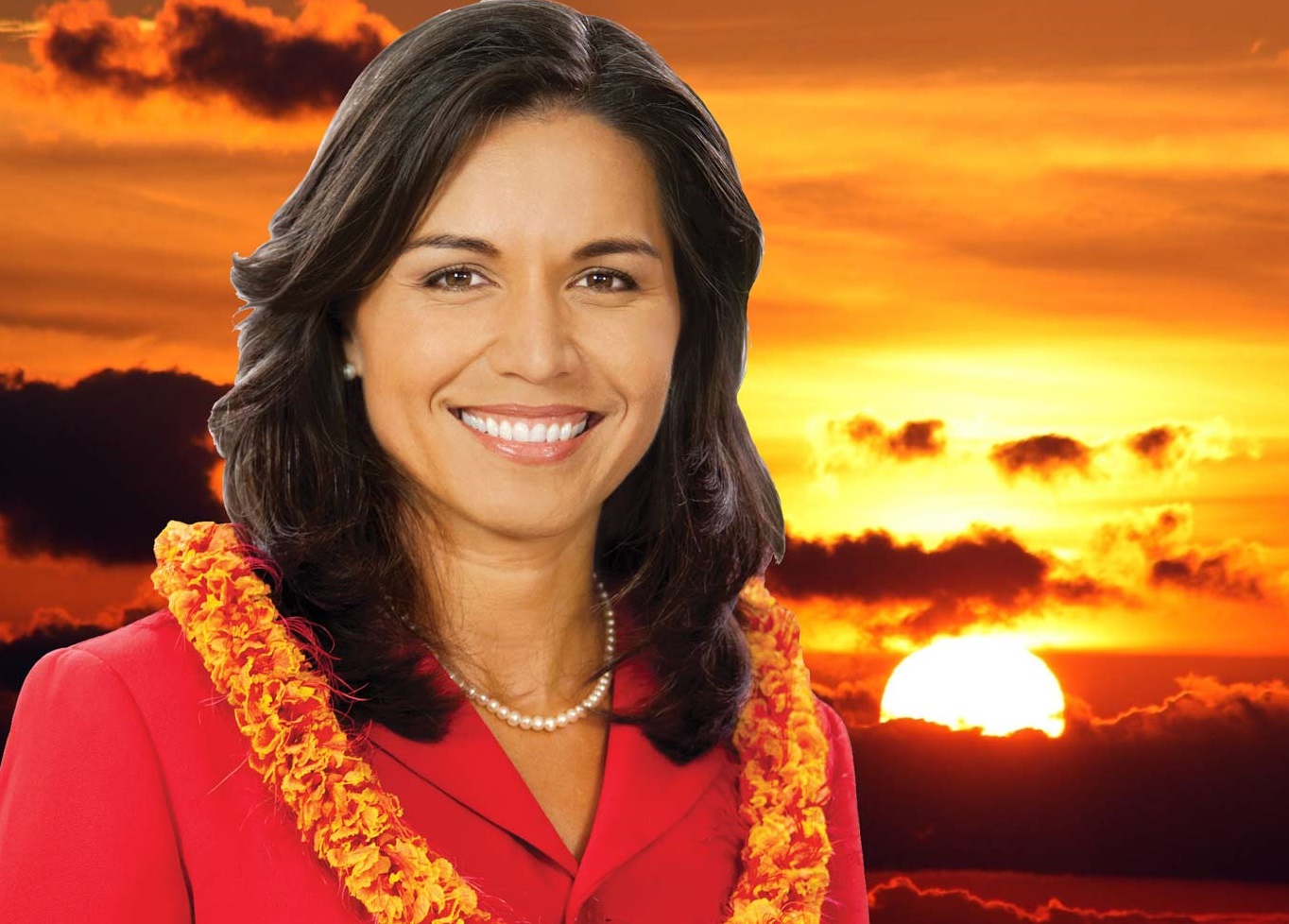 Saturday, April 28, 4:00pm-5:15pm
Lowry Conference Center, 1061 Akron Way
Denver, CO 80230
Join PDA-Denver in welcoming the Honorable Rep. Tulsi Gabbard at a private reception honoring her work as a Bernie surrogate during the 2016 presidential primary. 
Rep. Gabbard has shown tireless effort on behalf of our planet. Her Off Fossil Fuels for a Healthy Future Act is the most aggressive climate legislation before Congress.
For a $100 donation (online or by check), you can have your photo taken with Tulsi and meet other progressive leaders—including fabulous candidates for office. We also gratefully welcome solidarity gifts of any size.