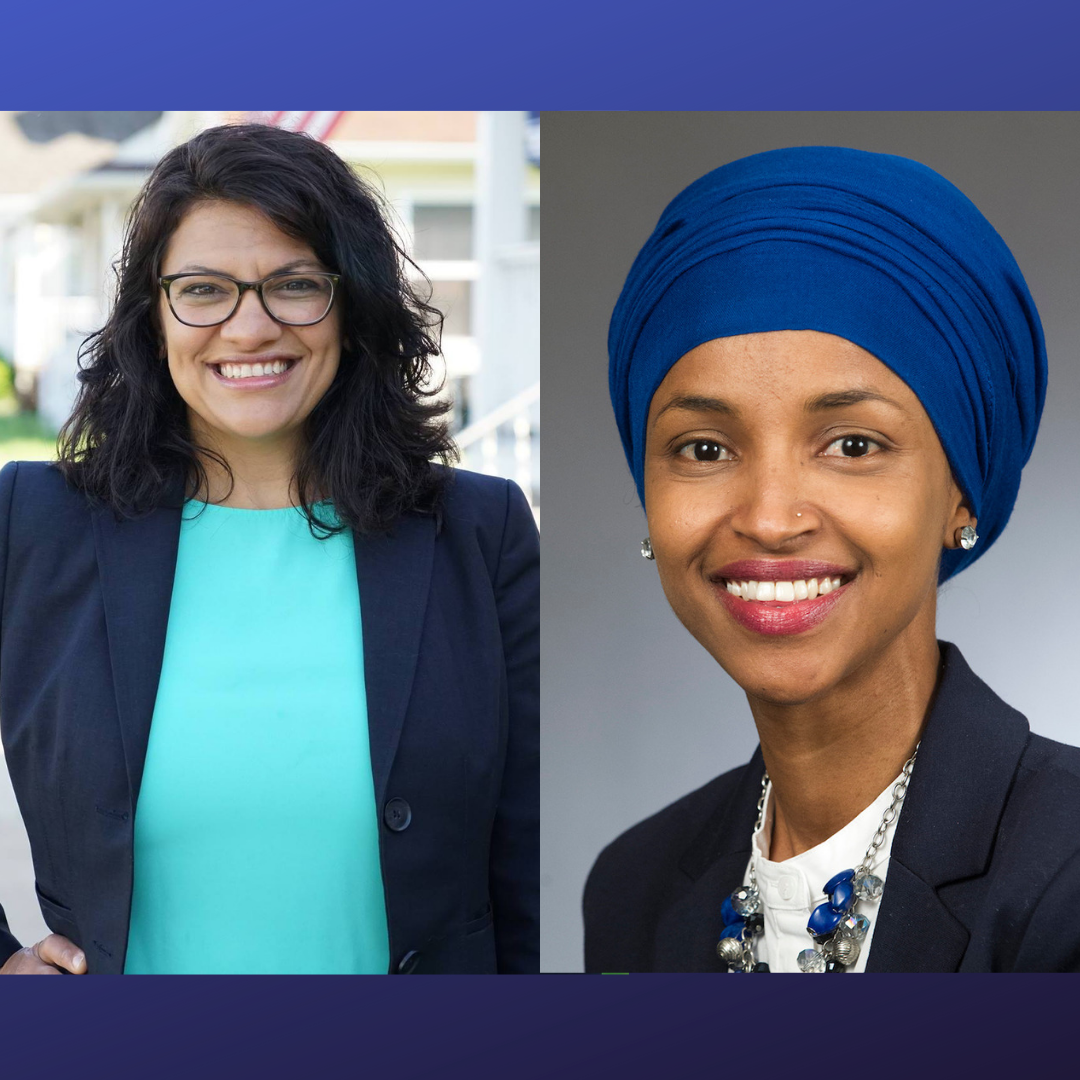 Peace Action is proud to endorse pro-peace champions Ilhan Omar for Minnesota's 5th district, and Rashida Tlaib for Michigan's 13th district.
These progressive champions have already changed the face of American politics for the better. They have foregrounded a national conversation on Palestinian rights and the U.S.-Israel relationship. They have worked to end endless war and promote government spending that reflects the priorities of the people instead of corporate interests. They have each dedicated themselves to the causes of peace, justice, equality, and environmental sustainability, and they each show up to work every day to continue advancing these causes in the face of real threats to their communities.
Supporting candidates like Ilhan Omar and Rashida Tlaib through Peace Action lets them know that diplomacy and peace issues are a priority that you want to see them take leadership on. Please support them today!