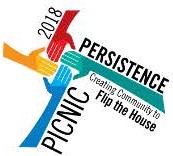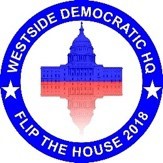 On September 22nd, the Westside Dem HQ, Santa Monica Dem Club, Stonewall Dem Club, Indivisible CA37 and CA43, Code Blue, Swing SoCal Left, the West LA Dem Club, among other Dem clubs and grassroots groups will come together with elected officials, and candidates in the flippable districts for the Persistence Picnic 2: Creating Community
to Flip the House.
The picnic's goal is to bring together the westside activist community and to recruit volunteers for the Westside Democratic HQ's ground game in California's 9 "flippable" Congressional districts.
Your GENEROUS DONATION will help fund the grassroot ground game needed to Flip the House and keep the doors of the HQ open through the General Election on November 6.
Thank you for helping to turn the House of Representatives Blue and win the battle for the heart and soul of our country.