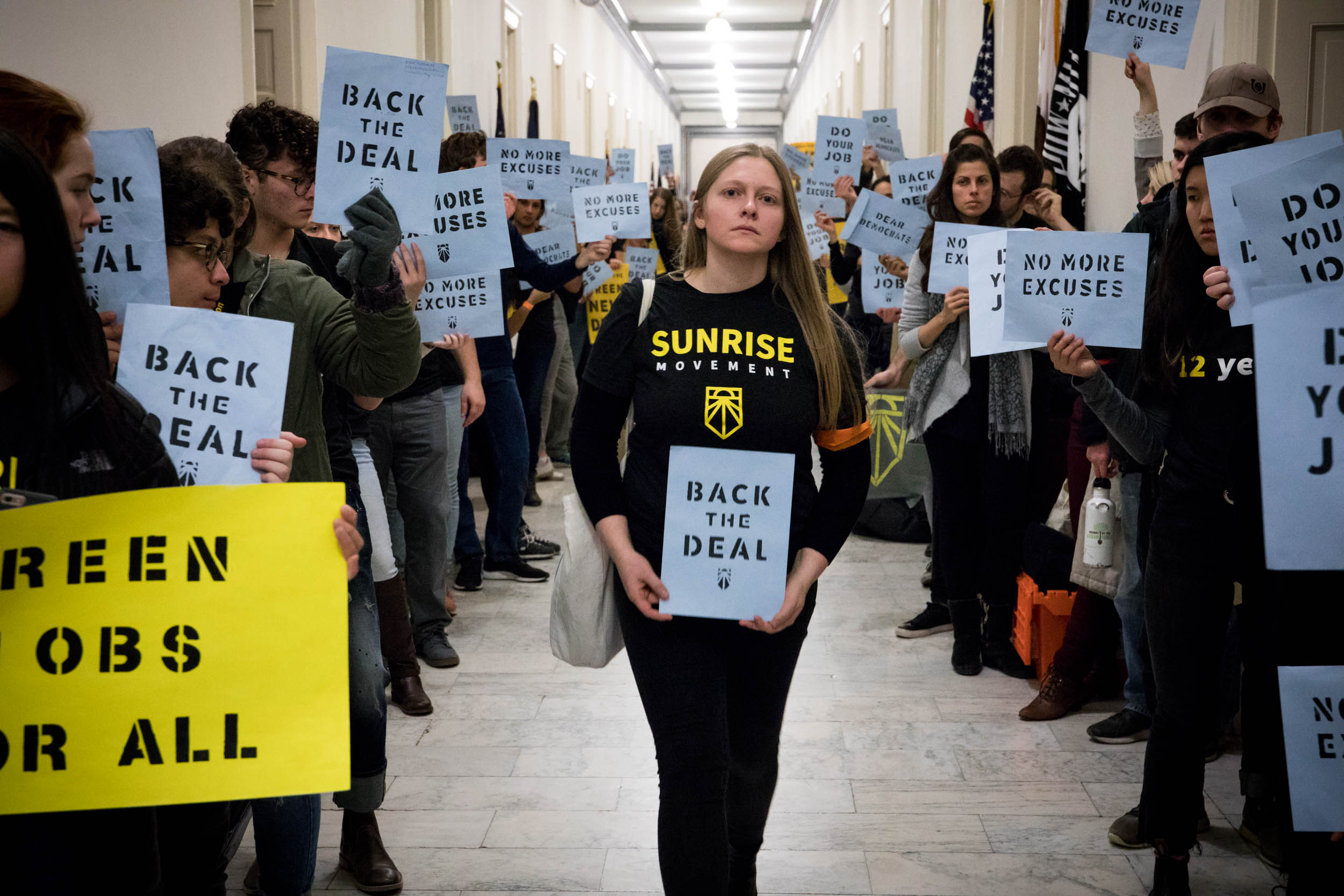 The new Green New Deal resolution could be our chance to solidify the most ambitious climate policy in history. But
resolutions like these live or die in the first two weeks. Sunrise is organizing 400+ office visits to demand our Reps back the deal and protect our generation from climate devastation.
Contribute to Sunrise today by starting a monthly donation and help us bring the Green New Deal to every corner of the country.