Rashid for Congress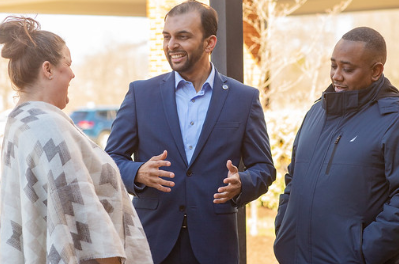 Qasim Rashid is running for Congress in Virginia's First Congressional District. ​Qasim is a human rights lawyer who immigrated as a child with his family from Pakistan—due in major part to escaping​ ​religious persecution. Now, he supports survivors of domestic violence, immigrants, and healthcare and education non-profit organizations. 
Now, Qasim is running to represent you in Congress and return the First Congressional District to the people without taking a penny from corporations or corporate PACs.
Contribution rules
I am a U.S. citizen or lawfully admitted permanent resident (i.e., green card holder).
This contribution is made from my own funds, and funds are not being provided to me by another person or entity for the purpose of making this contribution.
I am making this contribution with my own personal credit card and not with a corporate or business credit card or a card issued to another person.
I am at least eighteen years old.
I am not a federal contractor.
Paid for and authorized by Rashid for VA.