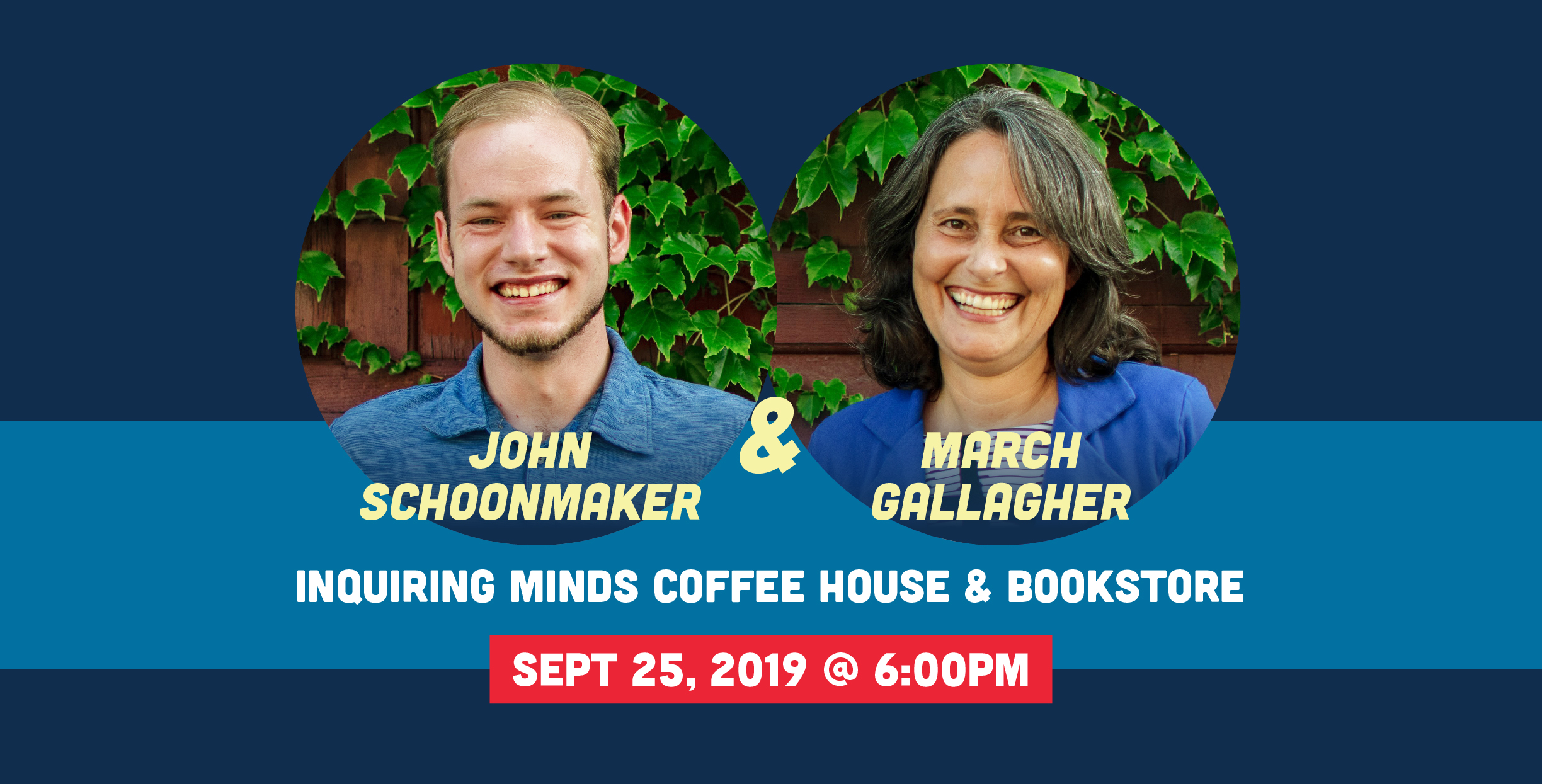 Wednesday, September 25, 2019
6:00-7:30 p.m.
Inquiring Minds Bookstore
200 Main Street
Saugerties
$20 suggested contribution
* wine and snacks*
Join John Schoonmaker and March Gallagher for a joint fundraiser to support their campaigns. John is running for County Legislature and March is running for County Comptroller. You will have an opportunity to hear their ideas on moving Ulster County government forward.
Questions for the campaign? Call (845) 705-2622 or email to: MarchforUlster@gmail.com.
Visit us on the web:
MARCHforULSTER.COM