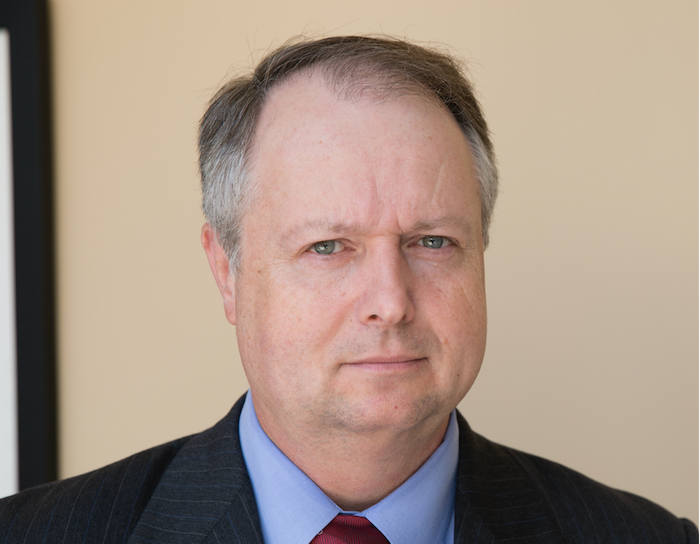 Sister District and Lean Left VT is proud to announce its LLVT Giving Circles in support of three candidates running for election or re-election to the
Virginia State Legislature in 2019.
Gerrymandering undermines the concept of 'one person, one vote' by rigging legislative district maps. For Republicans, extreme gerrymandering supports their goal: permanent legislative majorities based on a minority share of the vote.This problem must be fixed state by state. In 2019, Lean Left VT can help Virginia achieve fair maps for the next 10 years! Please support our Sister District candidates John Bell, Hala Ayala and Larry Barnett.
Help them flip the VA State Legislature! Each house is just TWO SEATS away from red to BLUE. Your gift will a difference!
The Virginia State Legislature is just TWO SEATS away from flipping BOTH Houses from red to BLUE. Your gift could actually make the difference!
Please donate TODAY to help support these worthy candidates.
Hala was elected in 2017 during the "Blue Wave" in Virginia, and has been a member of Prince William County community for over 35 years. Hala Ayala gives a new, needed voice for the 51st House District of Virginia.
Hala has personally experienced the challenges of single motherhood and lack of access to affordable health insurance. She understands the concerns of working families today. She has fought for raising the minimum wage, equal pay and affordable access to health care as the founder and former president of the Prince William County chapter of the National Organization for Women (NOW).
Larry has a commitment to Chesterfield County that runs deep and has served our residents for three decades. As a leader with Chesterfield County Mental Health Support Services, he developed and implemented innovative, caring, and effective programs for those affected by mental illness. He developed a reputation as a skilled collaborator and problem-solver who got things done. He was a key player in various projects that improved access to mental health and substance abuse services. These projects involved partnerships with schools, hospitals, advocacy groups, and law enforcement and other first responders.
With a proven record of improving the lives of some of our most vulnerable residents, Larry decided to continue his public service to Chesterfield by running for the Virginia House of Delegates in the 27th District. In 2017, he ran a spirited, grassroots campaign and finished surprisingly close as a first-time candidate, shocking many by coming within 128 votes of winning.
Delegate John Bell served almost 26 years in the United States Air Force before retiring as a Major in 2007. Following his career in the United State Air Force, John continued his work in the private sector, where he led teams of financial professionals and assisted government clients to identify inefficiencies and implement cost-saving solutions. John was elected to the Virginia House of Delegates in 2015. Since assuming office in 2016, John has worked across party lines to pass Medicaid expansion, increase school funding and teacher pay, fight for common-sense gun safety reforms and champion policies to address the opioid addiction crisis. John lives with his wife Margaret in South Riding Virginia. They have five children and three grandchildren.
2019 is a thrilling year for Democrats in the Commonwealth—just one seat down in both the state Senate and the House of Delegates, the party is poised to take control of the General Assembly and turn Virginia into a trifecta for the Democrats. New, court-mandated district maps more fairly represent Democratic voters in Virginia, which means some Republican-held districts are now in play. And, these are all "Last Chance" races; the legislators elected in 2019 will be serving during the 2021 redistricting process.
By making a contribution, you agree to receive emails from Sister District. You may unsubscribe at any time.