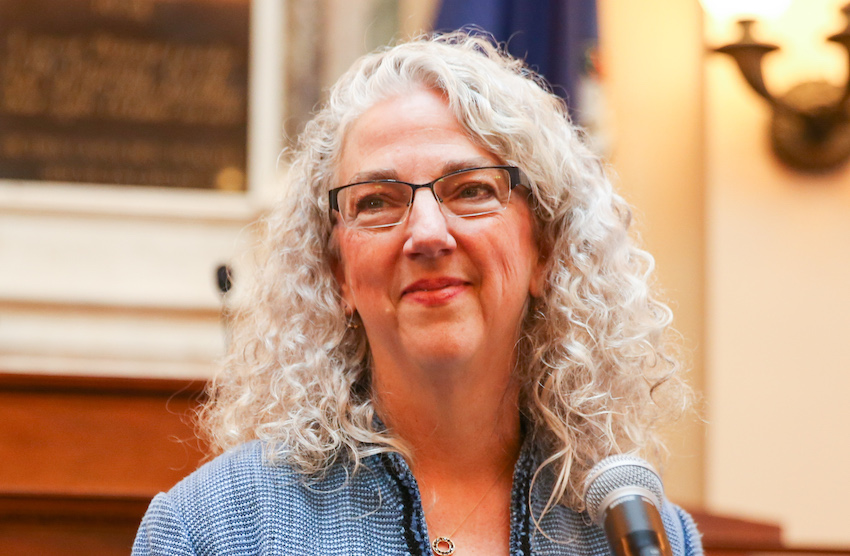 Join us for Movie Night with a screening of documentary "Reversing Roe" to raise funds for VA State Senate candidate Cheryl Turpin. "Reversing Roe" exposes a decades-long political campaign to overturn Roe v. Wade using interviews with abortion rights supporters and opponents. Doors open at 7:00 pm and movie starts at 7:15 pm. We'll provide snacks and beverages, but feel free to bring some along as well.
Address will be provided on your Act Blue receipt
Cheryl Turpin
In 2017, Sister District helped Cheryl get elected to the Virginia House of Delegates. Now, she's running for the State Senate, and has a real chance to flip a seat and help turn the VA Senate blue.
Cheryl spent almost three decades as a high school science teacher making a difference in the lives of her students. As a science teacher at Cox, Princess Anne, and Tallwood High Schools, Delegate Turpin has strong ties across Virginia Beach's 7th Senate District.
Delegate Turpin currently represents Virginia Beach in the 85th District of the Virginia House of Delegates. She has played a key role in bringing Medicaid Expansion to Virginia, increasing teacher pay, and giving struggling schools the resources they need. As a State Senator, she will keep fighting for education, healthcare and keeping our air and water clean.
Why Virginia?
2019 is a thrilling year for Democrats in the Commonwealth—just one seat down in both the state Senate and the House of Delegates, the party is poised to take control of the General Assembly and turn Virginia into a trifecta for the Democrats. New, court-mandated district maps more fairly represent Democratic voters in Virginia, which means some Republican-held districts are now in play. And, these are all "Last Chance" races; the legislators elected in 2019 will be serving during the 2021 redistricting process.
By making a contribution, you agree to receive emails from Sister District. You may unsubscribe at any time.