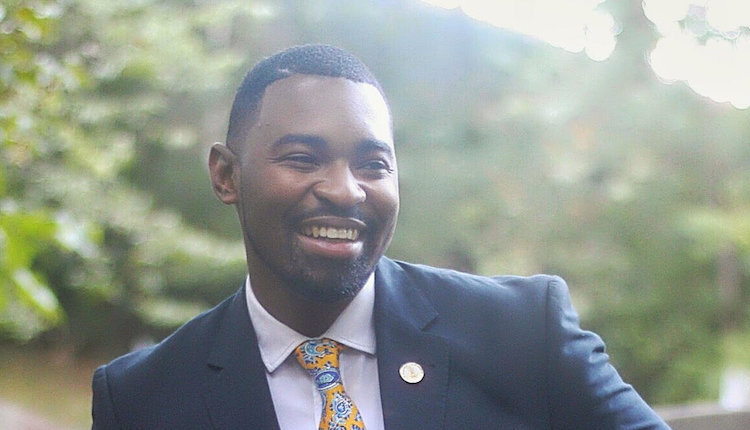 Join Sister District in supporting Josh Cole for the Virginia House of Delegates!
In 2017 Joshua became the first African-American and youngest person to receive any party's nomination for the Virginia House of Delegates in Virginia's 28th District. The race was riddled with controversy after he fell short of winning by 82 votes, and over 143 people received ballots for wrong districts.
After the election he was appointed to serve as the Chief of Staff for Delegate Kelly Convirs-Fowler. He currently serves on Stafford County Public School's Superintendent's Equity, Diversity and Opportunity Committee, the Greater Fredericksburg Area Interfaith Council, the President of the Stafford County NAACP and a host of other local and community initiatives. Now Josh is running again, and this time, we're helping him win!
2019 is a thrilling year for Democrats in the Commonwealth—just one seat down in both the state Senate and the House of Delegates, the party is poised to take control of the General Assembly and turn Virginia into a trifecta for the Democrats. New, court-mandated district maps more fairly represent Democratic voters in Virginia, which means some Republican-held districts are now in play. And, these are all "Last Chance" races; the legislators elected in 2019 will be serving during the 2021 redistricting process.
By making a contribution, you agree to receive emails from Sister District. You may unsubscribe at any time.