Join Sister District in supporting Phil Hernandez for the Virginia House of Delegates!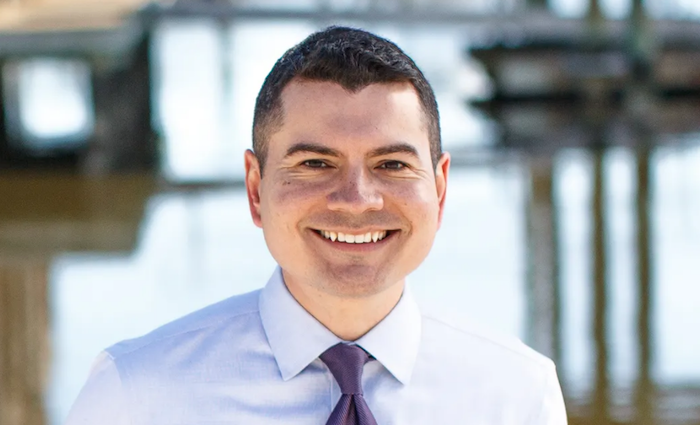 Phil was born and raised in Hampton Roads, attended public schools, and received a Gates Millennium Scholarship, which made it possible for him to attend William & Mary, study abroad at Oxford University, and become the first in his family to graduate from college.
He was determined to put that education to good use, to solve problems and serve others. Phil signed up to serve as a Senior Policy Analyst in President Obama's White House Domestic Policy Council, where—for nearly four years—he partnered with leaders across the country to promote clean energy, fight for clean air and water, and help coordinate the response to the BP Oil Spill, the worst spill in American history.
2019 is a thrilling year for Democrats in the Commonwealth—just one seat down in both the state Senate and the House of Delegates, the party is poised to take control of the General Assembly and turn Virginia into a trifecta for the Democrats. New, court-mandated district maps more fairly represent Democratic voters in Virginia, which means some Republican-held districts are now in play. And, these are all "Last Chance" races; the legislators elected in 2019 will be serving during the 2021 redistricting process.
By making a contribution, you agree to receive emails from Sister District. You may unsubscribe at any time.