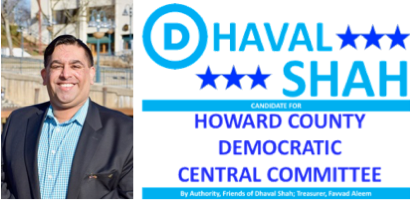 We need good qualified candidates get elected for our Democratic Party; especially within Howard County, MD! If elected, I will do my best to support all of our Democrat candidates in the primaries and back up the candidates that align with our progressive views and agenda! Please vote for me on June 26, 2018.
However, it take resources to run a successful campaign such as yard signs, stickers, and social media marketing. I hate this part of the campaign but I need your help! I would appreciate any amount up to the maximum of $6,000 for each candidate but I would love your support of at least $10.
Could you please do $10 for my campaign?
Thank You!