We will not be deterred
On a day when ICE is carrying out
raids - striking fear in families across the country - the occupant of the White House chooses to attack four women of color.
We will not be deterred, and we won't be divided.
Chip in now to help Ilhan, Rashida, Alex and Ayanna fight back against this administration and stand with these communities under attack.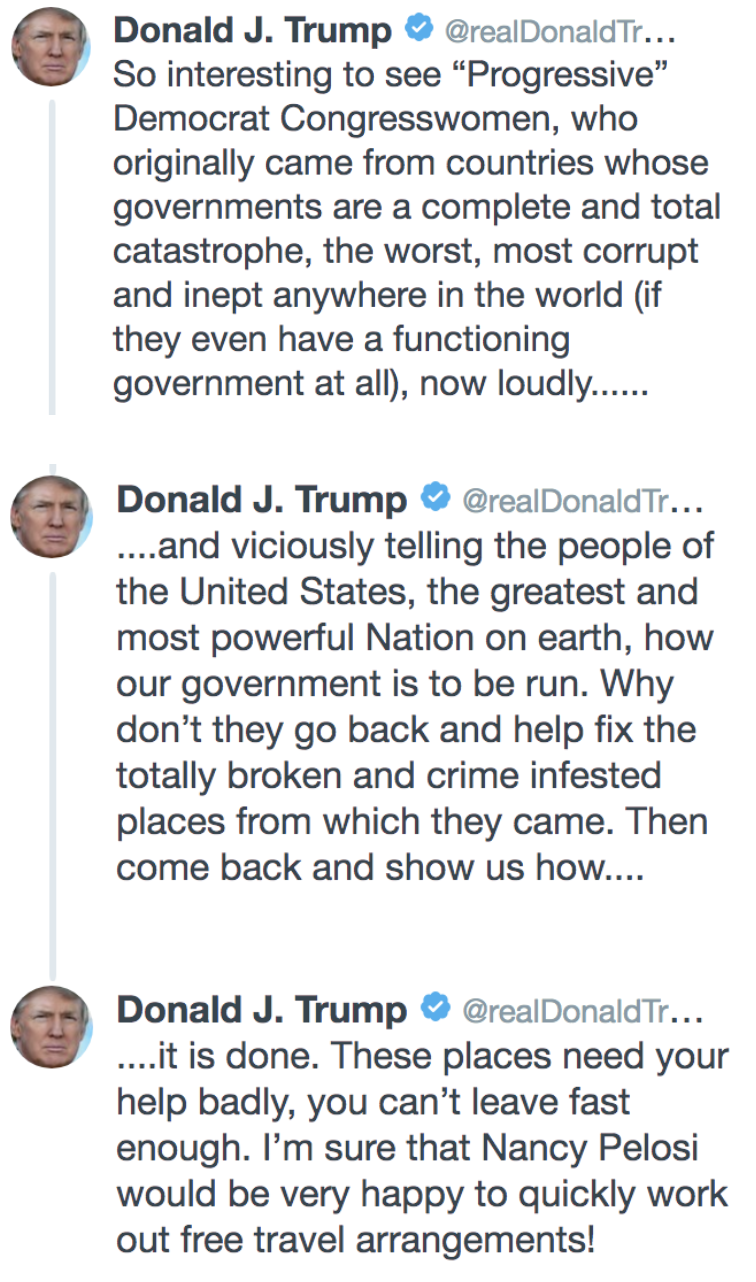 Contribution rules
I am a U.S. citizen or lawfully admitted permanent resident (i.e., green card holder).
This contribution is made from my own funds, and funds are not being provided to me by another person or entity for the purpose of making this contribution.
I am making this contribution with my own personal credit card and not with a corporate or business credit card or a card issued to another person.
I am at least eighteen years old.
I am not a federal contractor.
Federal law requires us to use our best efforts to collect and report the name, address, occupation and name of employer of individuals whose contributions exceed $200 per election cycle. Contributions are limited to $2800 per individual per election. The primary and general elections are separate elections, so individuals may give up to a total of $5600 for both elections.