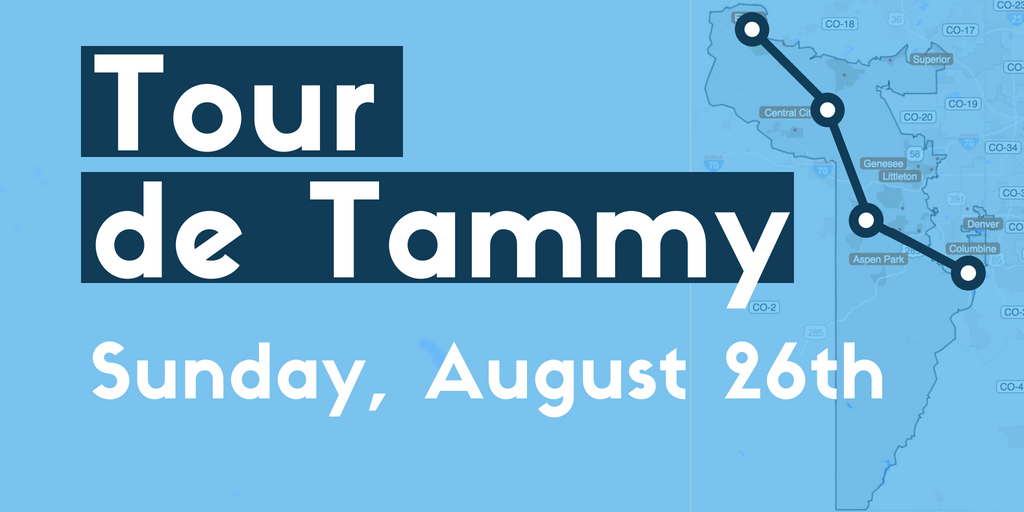 With Special Guest Congressman Ed Perlmutter!
Join Tammy for a celebration of the outdoor recreation and beautiful scenery that embody our Colorado way of life.
There are 4 ways to participate: ride the Full Tour, ride the Half Tour, enjoy the Bikes, Brews and BBQ Bash at the finish line, or the tour from afar.
The Full Tour
View the route.
8:00am Start
The ride is about 50 miles, with sections of challenging climbs and steep descents on mountain roads; moderate rolling hills along suburban bike trails; and flatter terrain on bike trails and suburban/urban streets.
(Shuttles are available to get you to the starting line from Bow Mar)
The Half Tour
View the route
11:00am Start
The half tour is roughly 18 miles, you will join the full tour riders in Golden and continue along suburban bike trails and flatter terrain.
(Shuttles are available to get you to the starting line from Bow Mar)
Brews, Bikes and BBQ Bash!
4770 Bow Mar Drive Bow Mar, CO 80123
3:00pm to 5:00pm
Even if you don't ride, join us at the finish line in Bow Mar for some incredible barbecue, Colorado brewed beer, and a fun celebration!
Sponsor the Tour!
Even if you can't make it, you can order your custom made riding jersey, or T-Shirt, or sponsor a rider in the event!
To make sure everyone is appropriately attired for the Tour de Tammy, we've prepared #TeamTammy bike jerseys and T-shirts, which are available to all who attend. But hurry! They're going fast!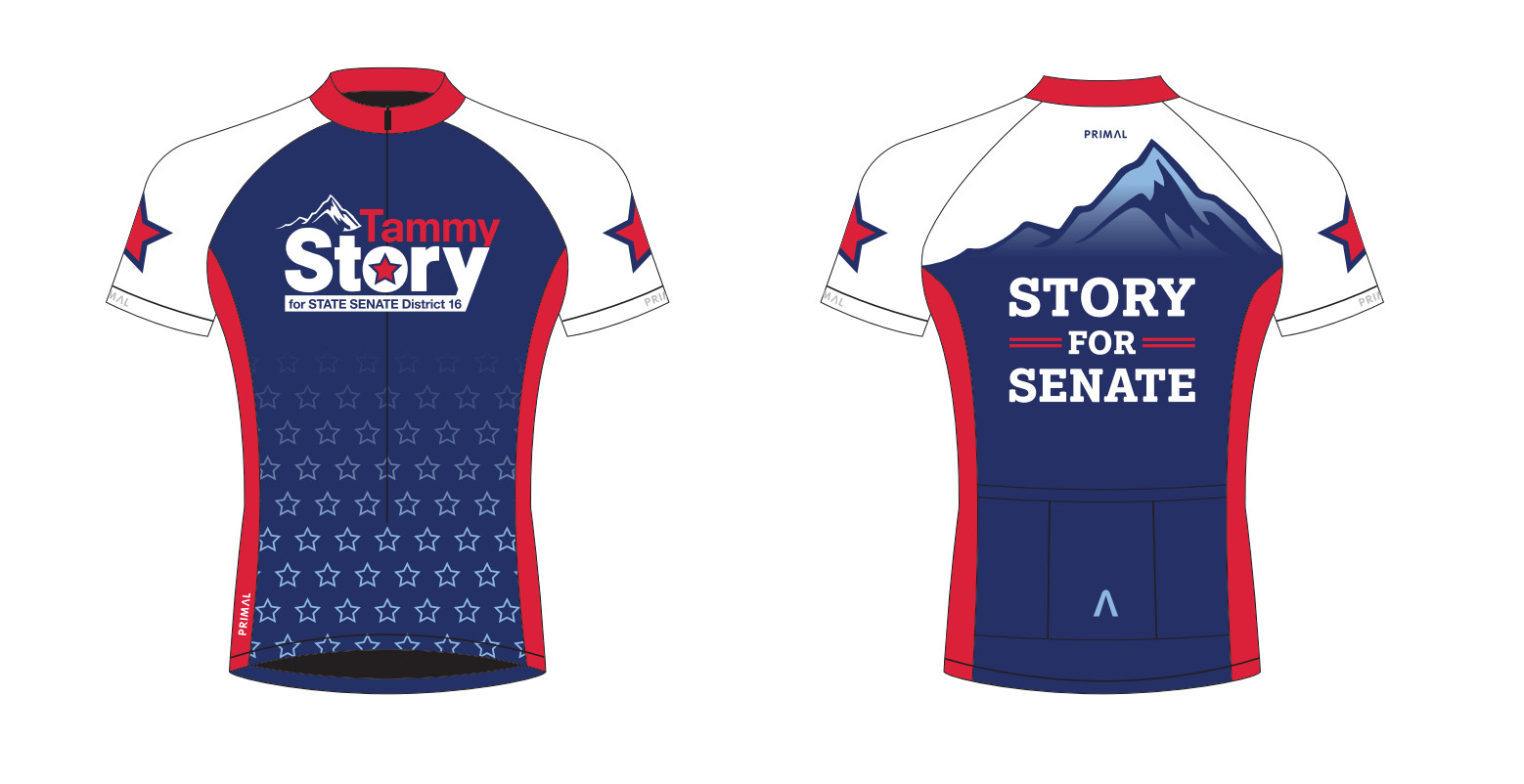 Full details on the ride will be emailed to you upon submission. Including start times and locations. Call Max Doyle at 310-730-9388 if you have any questions or would like to volunteer.