Help Elect : VIRESH SINHA for U.S. Congress
Tired of Political Bickering ? Its Time for a political Environment where Leaders find Solutions rather than 'dwelling' on Problems. Send an Engineer to Congress. .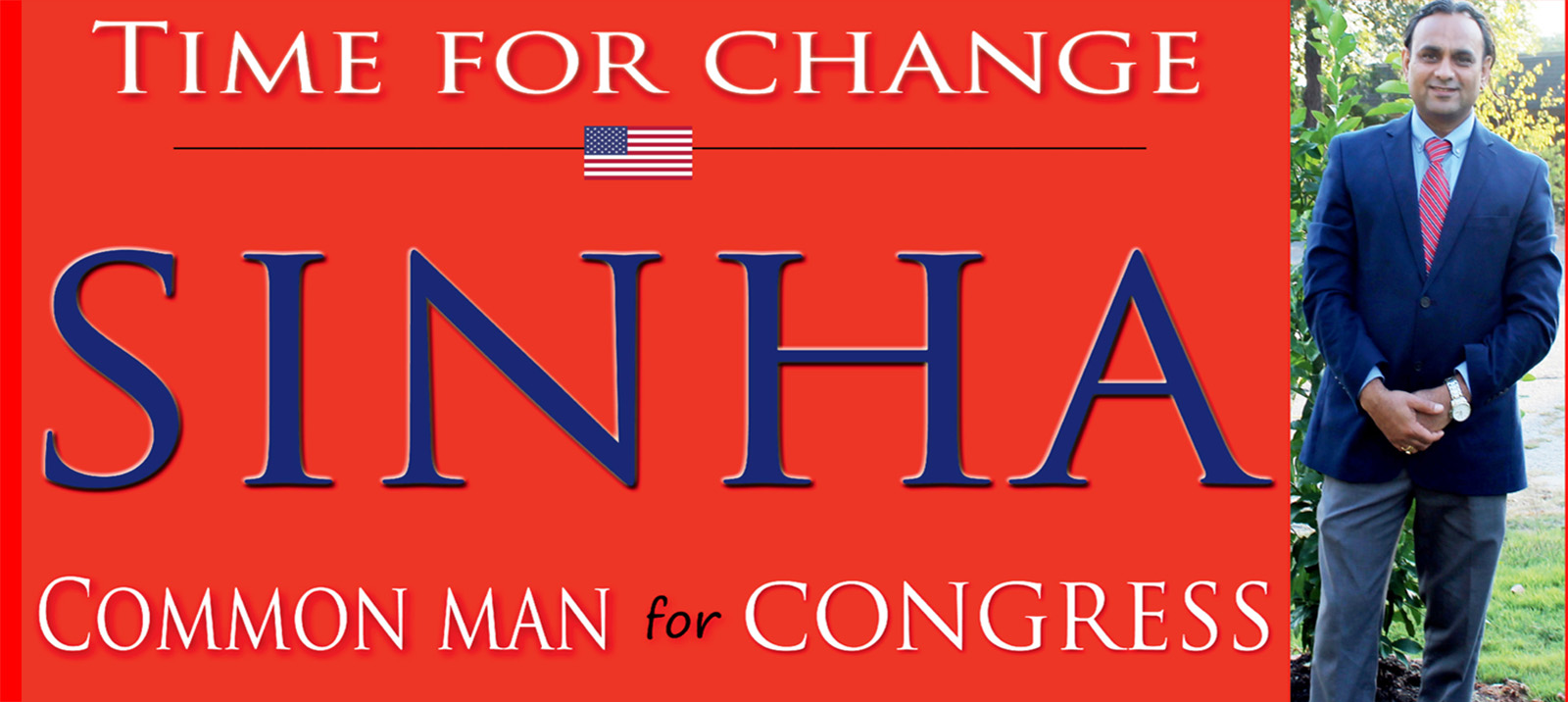 Contribution rules
I am a U.S. citizen or lawfully admitted permanent resident (i.e., green card holder).
This contribution is made from my own funds, and funds are not being provided to me by another person or entity for the purpose of making this contribution.
I am making this contribution with my own personal credit card and not with a corporate or business credit card or a card issued to another person.
I am at least eighteen years old.
I am not a federal contractor.
Paid For By: VOTE SINHA, authorized committee to help elect Viresh Sinha for U.S. Congress, South Carolina, District-2 in 2020 elections.