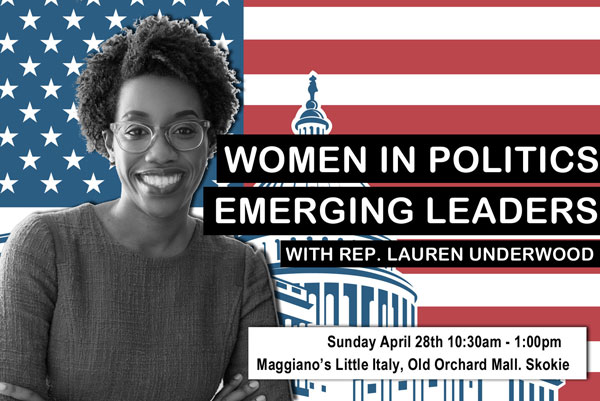 We are having brunch and a discussion with Rep Lauren Underwood (IL-14) at Maggiano's Sunday April 28th 10:30am to 1:00pm and you are invited!
This event is a fundraiser benefiting the DPOE and the Midwest Alliance of Progressives (MAP), which is already well on its way to building a progressive bench all across the Midwest.
We are proud to have participated in Rep. Underwood's campaign in 2018. Events like this keep the lights on at the DPOE Church St office so we can continue to fight. Thank you for your support.