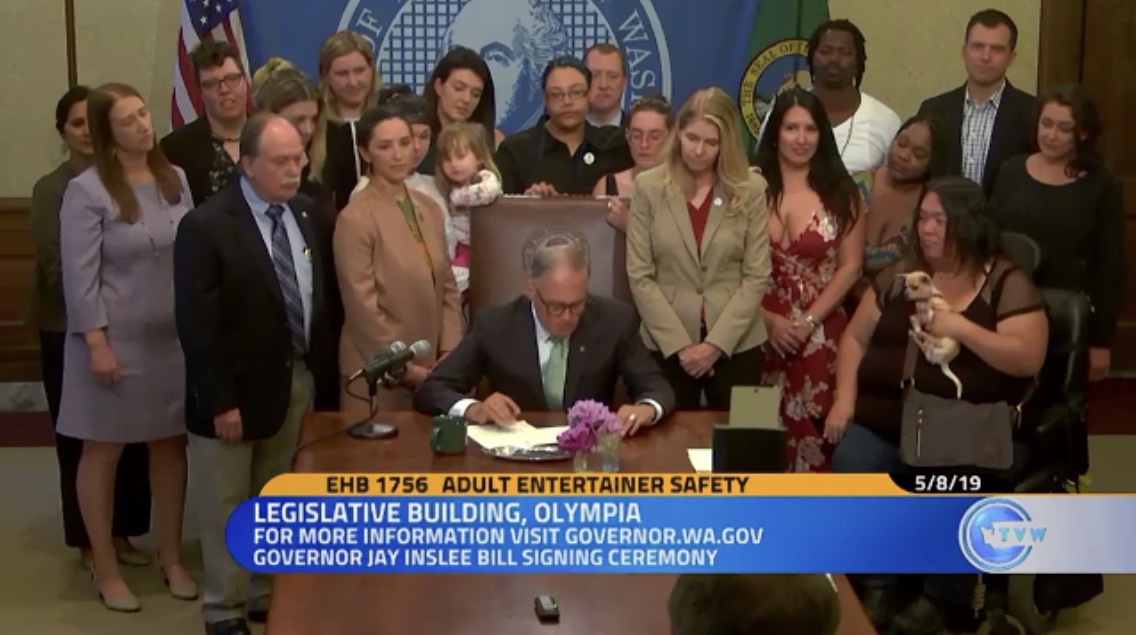 Adult dancing can be a path to economic mobility for many workers in Washington. But right now, WA dancers are facing a predatory business model that strips workers of rights and fair pay. And we're speaking out to change that.
The first step: strippers with WorkingWA organized to win a landmark new safety & security law for their industry — the first bill in state legislative history affecting dancers at strip clubs that was actually initiated, developed, and driven forward by dancers at strip clubs.
Our dancer safety & security bill:
Creates Know Your Rights trainings for all dancers at strip clubs
Ensures clubs provide panic buttons
Requires clubs to maintain a customer ban list to bar entry of people who have been violent
Establishes an advisory committee of dancers to work with L&I on implementation, and make further recommendations.
After this big victory, dancers are continuing to organize around other issues in their industry, including the excessive house fees dancers are required to pay in order to work, and they ways the stigma around what they do can make it harder for dancers to secure their rights as workers.
Dancers have already won a major victory in their campaign to win their rights as worker. They're organizing, speaking out, and making incredible progress. Now we need your support to help us keep it going and help workers keep on winning.