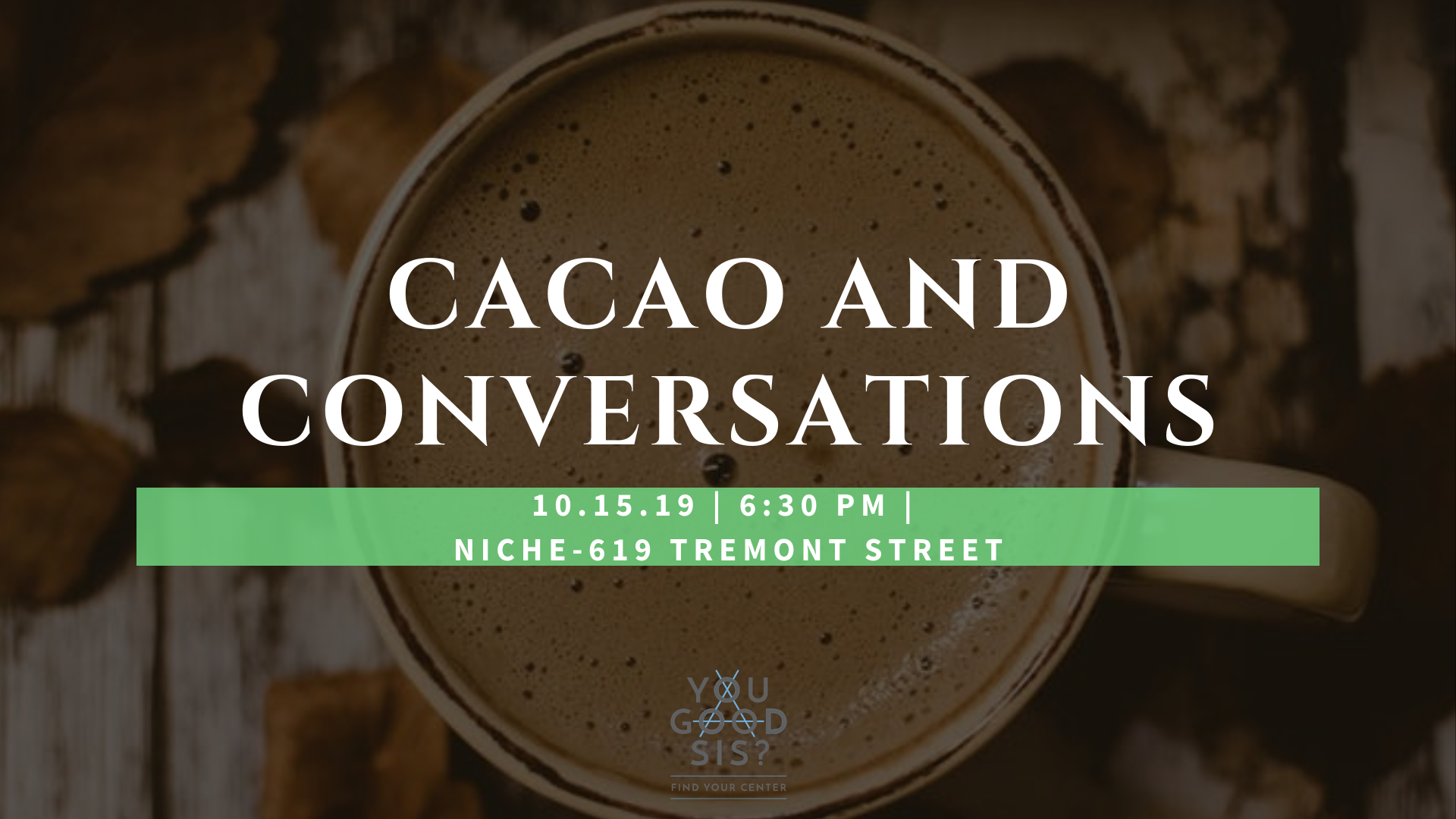 When is it?: October 15, 2019 6:30PM
Where is it? Niche, South End 619 Tremont Street, Boston MA 02128
How much will it cost me? $45 with one scholarship ticket being given away 
What can I expect at this event?
Cacao and Conversations will feature a special blend of cacao sourced from a single family farm in Guatemala sold by HeartBlood Cacao, a family business. Option to sprinkle in rose petals for an enhanced experience. This blend will open up your heart and throat chakras. Every attendee will get a special essential oil blend catered to the fall season to prepare you to handle this next transition with intention and grace. Meditation, intention setting, crystals and plants will be used to ignite transformation, create an energetic shift and amplify the healing powers of this beautiful and powerful plant ally. 
Please come wearing comfy clothing and and having an open mind. This event is WOC/FOC only.
One scholarship ticket is available, first come, first serve. Email us to claim!
**Space is limited to ensure a truly intimate and intentional experience for women or femmes of color
What is You Good Sis?
You Good Sis is a collective for black and brown women looking for a mental, spiritual and physical check in. We strive to define and create a specific space dedicated to the wellbeing of women of color. We are most proud of the people who consciously choose to be part of the community and continue to show up.